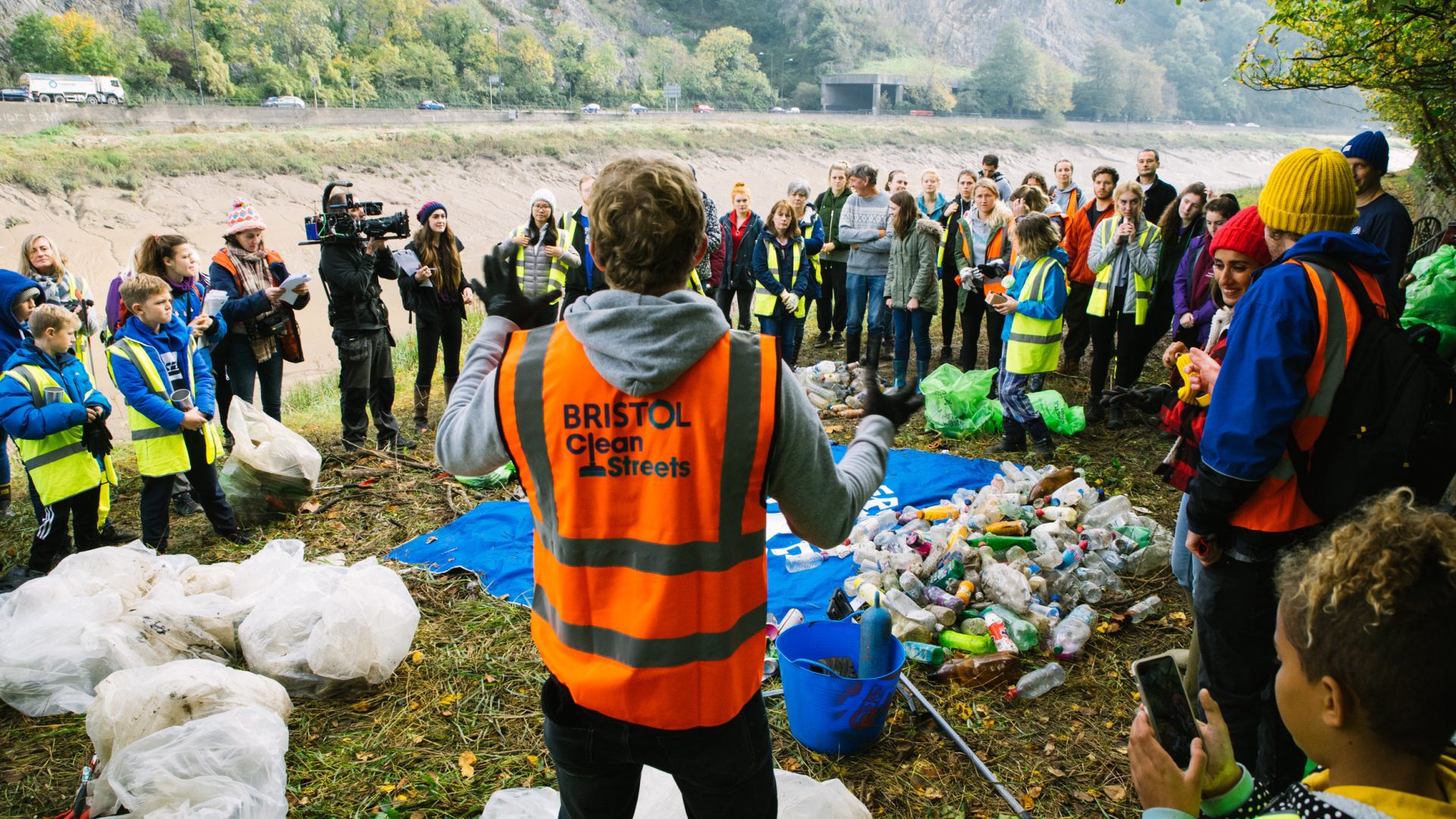 Biggest Autumn Beach and River Clean Ever!

21,000 volunteers clear 35 tonnes of plastic pollution from beaches and rivers in the UK's biggest ever Autumn plastic clean up.
The increased awareness of plastic pollution amongst the public led to 100 more cleans than the same time last year, 26% over previous records.
More than 27,600 single-use drinks containers of all different sizes were monitored and recycled during the clean, collecting invaluable data for us to share with the Government in a consultation on a new Deposit Return Scheme for all plastic drinks bottles.
Over 21,200 volunteers of all ages took part in cleans at over 487 beaches, river banks and lakes, across the UK to remove a staggering 35.9 tonnes of marine plastic pollution,  the equivalent of 8,991 full bin bags.
  73,454 volunteer hours were donated across the Autumn Beach and River Clean.
The cleans occurred just after Storm Callum battered the UK leaving our coastline covered in plastic waste.
As the weather changed, the nights began to draw in and the summers warmth became a distant memory, our intrepid army of volunteers descended on beaches and waterways across the UK for the biggest Autumn Beach and River Clean ever.
This mass community mobilisation was in answer to the call issued by us in light of the plastic pollution found on our shorelines, made worse by recent storms.
https://www.instagram.com/p/BqZxFhOH5vZ/?utm_source=ig_share_sheet&igshid=ep4hnkvlojt8
Ben Hewitt, SAS Director of Projects and Campaigns says: "We can make sure we don't choke our streets, parks and playgrounds with plastic pollution. Because if its on our streets today, then it's in our rivers tomorrow and our beaches and oceans forever. We can make sure each of us understands that we can change this, whoever we are and wherever we live. But we can only do this together. We're part of a community network across the UK that's tackling single-use plastic from the beach, all the way back to the brands and businesses who create it."
Ben Hewitt continued: "Thanks to the surge in awareness around plastic pollution, we were able to call on communities across the UK and were absolutely blown away by the response. These Citizen Scientists not only donated more than 73,454 volunteer hours but helped us collect a data set that will form an integral part of our campaign for new plastic bottle Deposit Return Scheme in the UK for ALL the different plastic drinks containers that we have found on our beaches."
North – South – East – West
Furthest North – Balnakiel, Durness
Furthest South – L'etacq, Jersey
Furthest East – Great Yarmouth, East Anglia
Furthest West – Portush, Northern Ireland
Most Remote – North Uist, Outer Hebrides
International – Morocco, Portugal
Urban Cleans – 33
The beach clean series was organised by us and supported by our partners Greggs, The Environment Agency, British Canoeing, Ecover, Parley For The Oceans, REN Skincare, Surfing England and WSL Pure .