2018 Year in Review: Our Top Ten Moments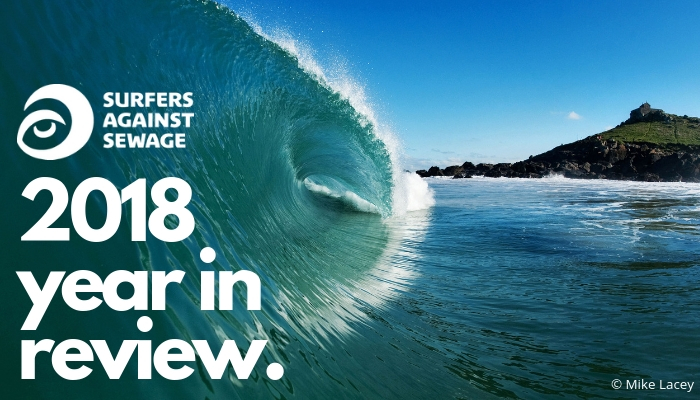 2018 feels like the year that the UK fully recognised its addiction to avoidable single-use plastic and started to do something about it. 'Single-use' was the dictionary word of the year, '90.5% of plastic not recycled' was the statistic of the year, Royal Weddings went plastic free and communities across the UK came together to free where they live from single-use.
Surfers Against Sewage (SAS) has been at the heart of this movement and our plastic activists across the UK are turning the tide against toxic plastic pollution.
Yet 2018 wasn't just about plastic, SAS has campaigned on water quality and sewage, securing marine protected areas and driving action on climate change. Together we stand for a healthy ocean and hope for the future of our rivers, coastlines and marine life.
In looking back at the year, Hugo Tagholm, CEO of Surfers Against Sewage reflects:
"2018 has been a huge year for Surfers Against Sewage, from the beach front to the front benches of Parliament. We'd like to thank all our volunteers, Regional Reps, members, supporters and trustees for helping create such an impact. This is a people powered movement for change, thanks for everything you are doing."

"Together we won the campaign for a deposit return scheme; delivered Plastic Free Parliaments; mobilised the biggest beach clean community in the UK; inspired hundreds of Plastic Free Communities & schools; protected people from hundreds of sewage spills; and projected the authentic voice of the ocean into Westminster through the Ocean Conservation All Party Parliamentary Group."
Check out the Top Ten Moments of 2018
1. Drinks Bottle Campaign Win!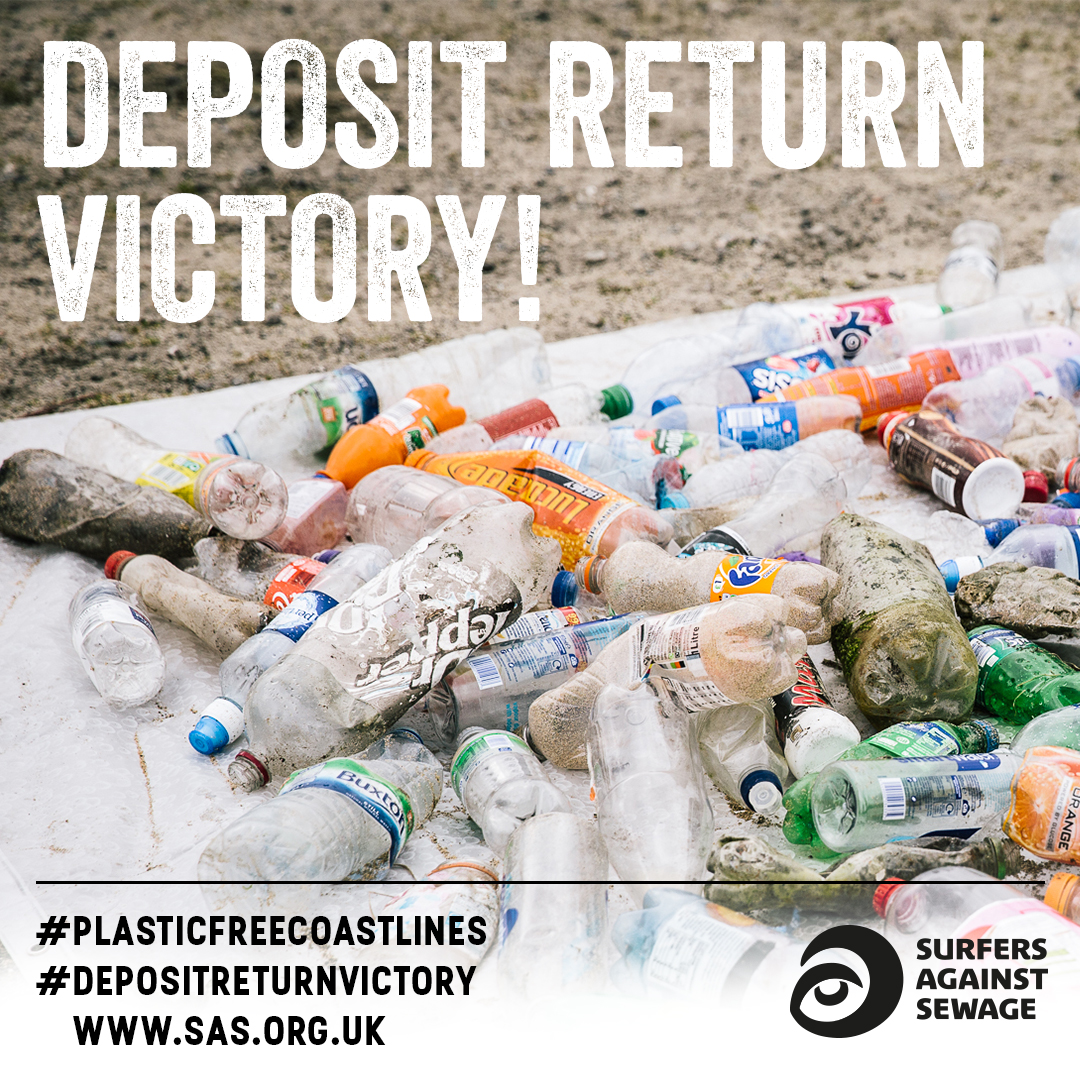 A Deposit Return Scheme is announced after 329,000 people back SAS's campaign
2. The UK's Biggest Ever Year of Beach..and River Cleans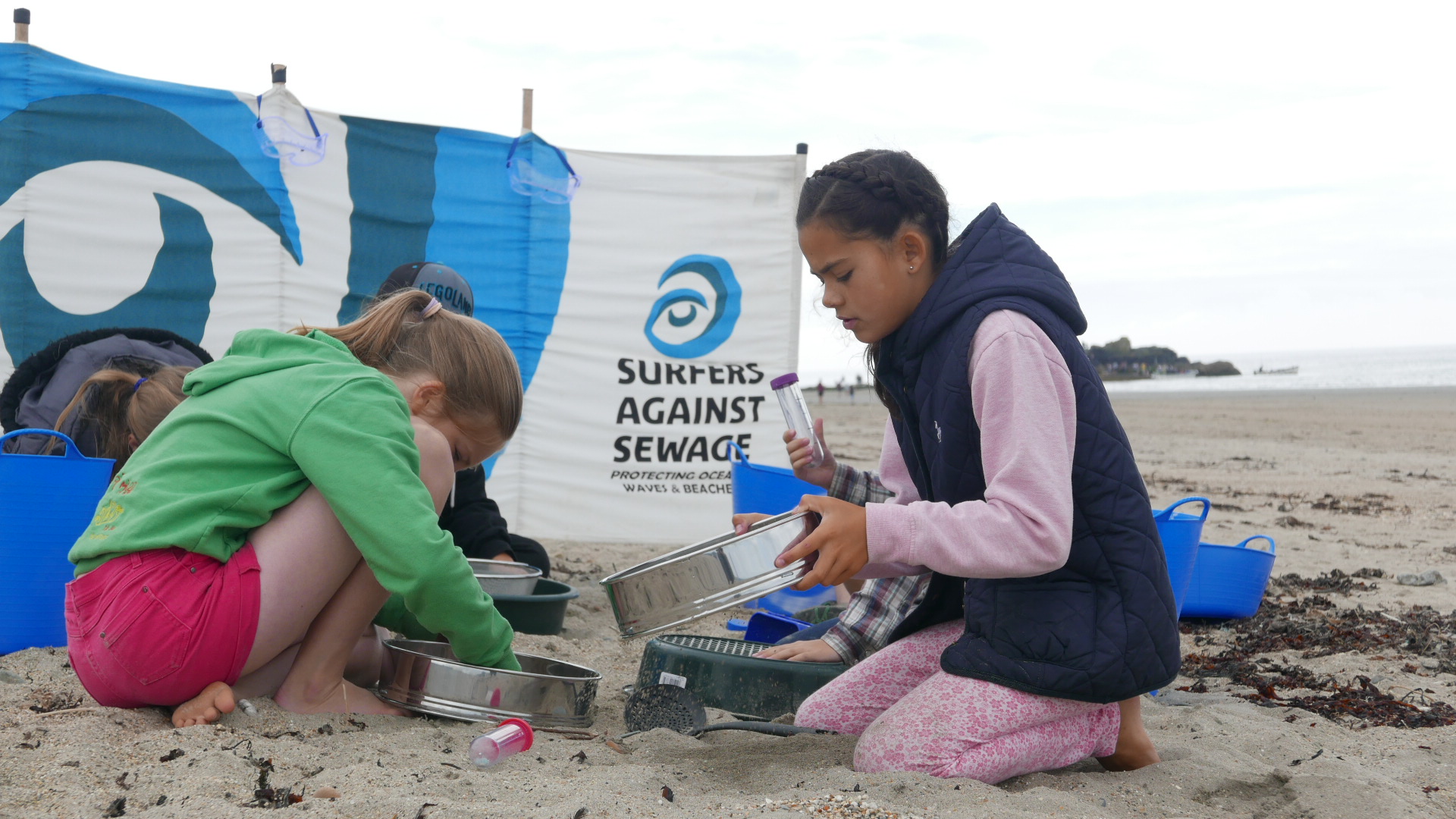 This year 75,000 Volunteers led beach and rivers cleans across the UK and in all conditions from blazing sunshine to freezing horizontal rain.  This year we have been particularly pleased that evidence collected by 'citizen scientists' during the cleans is having impact with the Government. Read about the high impact Autumn series here.
3. Campaign to improve water quality secures new Bill in Parliament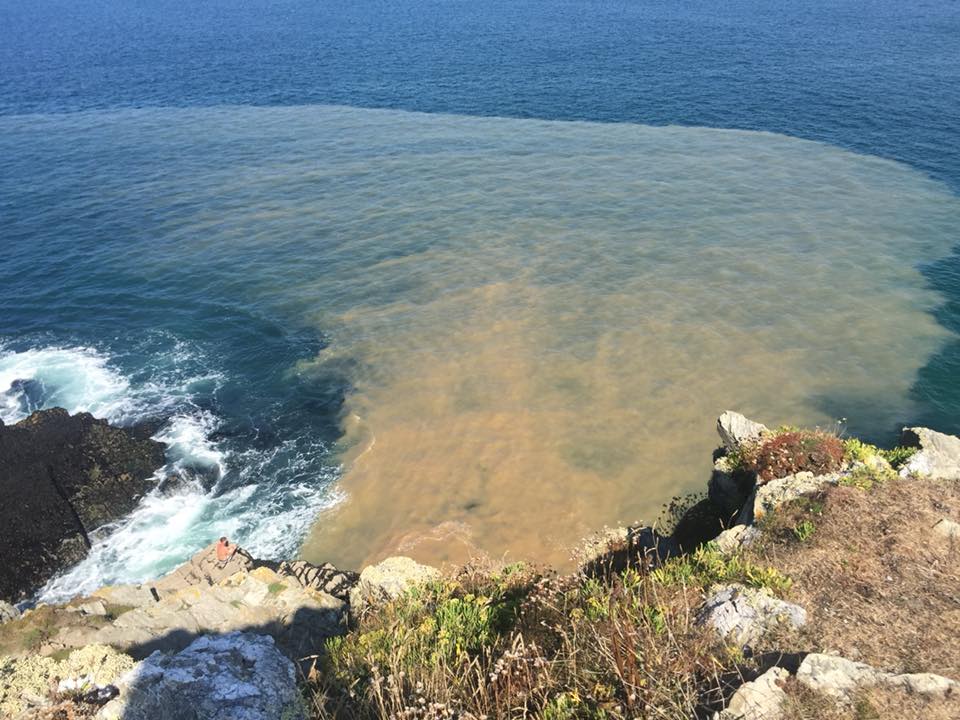 SAS's campaign to improve water quality was given a big boost this year when Scott Mann MP – member of the Ocean Conservation All-Party Parliamentary Group  – presented a Private Members Bill to the Commons to give the Environment Agency additional powers to control and reduce discharge from combined sewer overflows (CSOs). YES!!!
4. Plastic Free Parliament Campaign Win!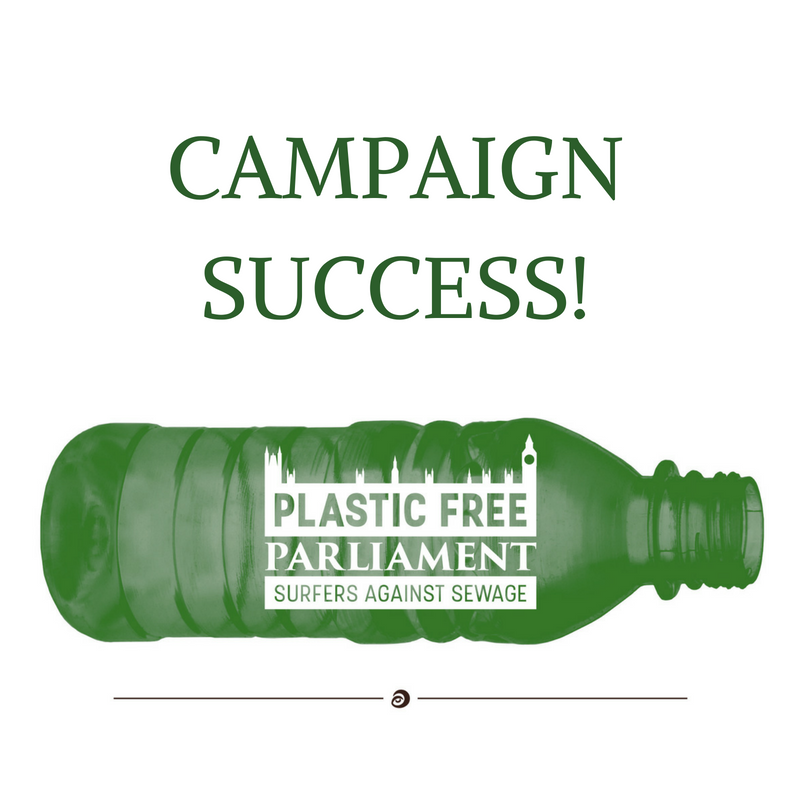 Thanks to over 7,500 of us contacting our MPs, 180 Members of Parliament supported the Plastic Free Parliament campaign, which has already led to new Call for fines measures being agreed by the House of Commons and House of Lords.
5.  SAS calls for 30% of seas to be protected with Lewis Pugh and the UN Environment Programme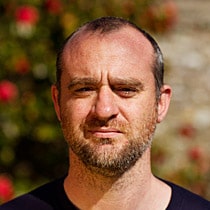 Lewis Pugh, UN Patron for the Ocean completed his heroic swim of 560km in 49 days and joined SAS campaigners calling for marine protected areas saying "My message is going to be very, very simple: our oceans are in crisis. Unless we take real, serious action now, it's very difficult for me to see how they can recover."
6. Plastic Free Communities wins major UK Charity Environment Award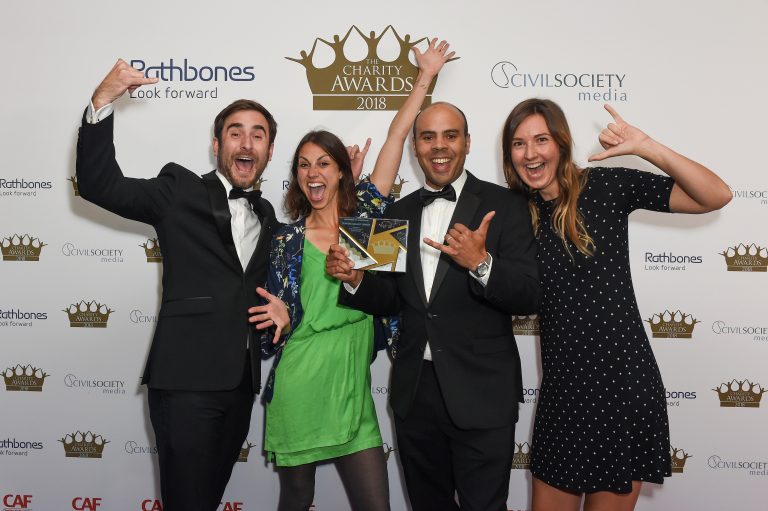 The hard work of more than 400 Plastic Free Communities is recognised by UK's leading charity awards. The movement has secured more than 30 local council agreements, engagement of 852 local businesses, more than 400 schools as well as beach and river cleans.
7. Royal Wedding Shines a Light on the Work of Surfers Against Sewage.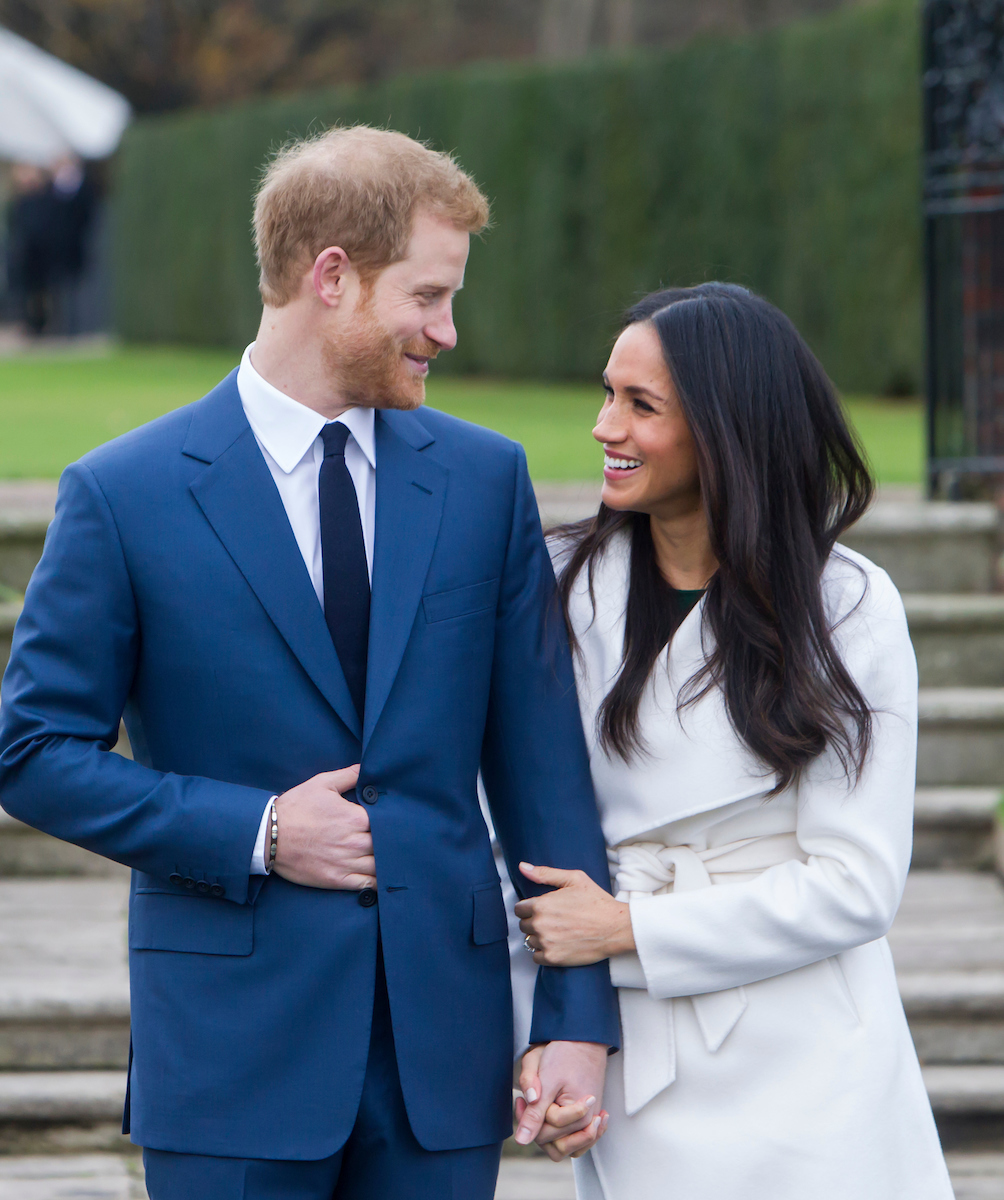 SAS was delighted to have been picked as one of seven charities to benefit from the Royal Wedding of the Duke and Duchess of Sussex. The awareness raised of the issue of plastic pollution was vast as more than 1 billion people tuned in for the big day.
8. The Ocean Conservation All Party Parliamentary Group (APPG) Becomes Authentic Voice of the Ocean in Parliament.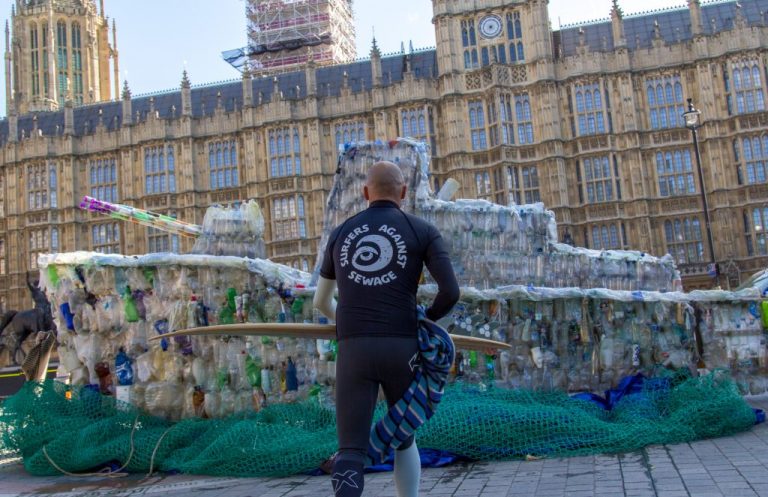 The APPG has been renamed this year to reflect its focus on the ocean and position as a powerful and unique platform to bring together MPs, NGOs, experts, businesses and community leaders to evidence and discuss the need for policy drivers and legislative change to better protect the marine environment. Find out more here.
9. Duke and Duchess of Cornwall Attend Ocean Plastic Solutions Day in Cornwall.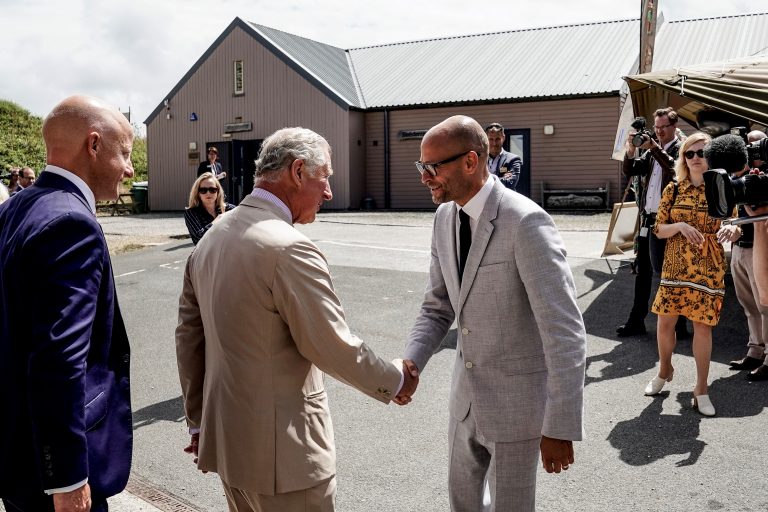 The day was organised by Surfers Against Sewage in collaboration with sustainable clothing brand Finisterre, and brought together key business leaders, innovators, NGOs, politicians, and media to discuss and demonstrate the progress society is making in tackling ocean plastic pollution from source to sea. Read more about the event here.
10. Surfers Against Sewage picked for The Times Christmas Appeal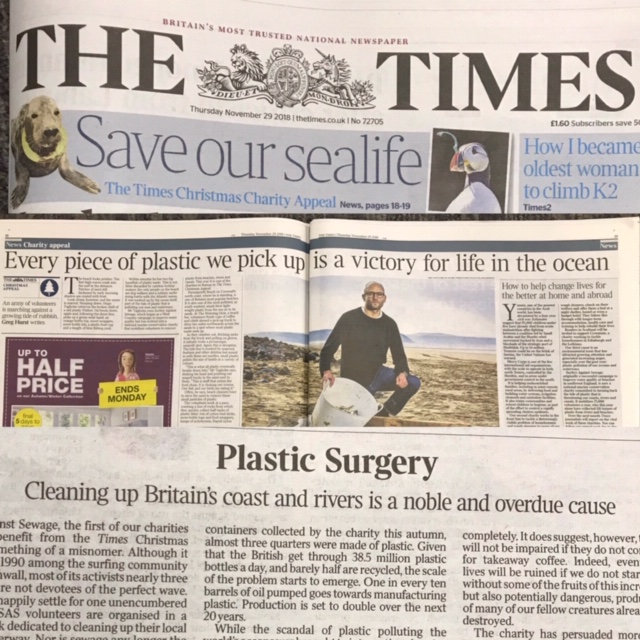 "This is an organisation that gets results, both on the ground and in the corridors of power" The Times Newspaper. Find out why SAS was chosen.