Hugo Tagholm
Chief Executive
I first got involved with Surfers Against Sewage way back in 1991, the year after it was formed. I was  passionate about the nature, the environment and surfing so the organisation resonated loudly with me in its mission to stop sewage disposal in our seas.
Over the years I've been an activist, regional rep and trustee with SAS. I had the great honour of taking the helm in 2008 to help shape a new strategy on emerging issues, build a sustainable action plan and community, and most importantly of all carry on delivering a high impact to protect oceans and beaches for everyone.
Whilst water quality remains in the DNA of the organisation, after 25 years of successful campaigning we've made great progress so our attentions are squarely focused on the most immediate and pressing threats, namely plastic pollution and climate change.
I see SAS as a charity connecting people and planet. We connect people and communities, and create opportunities for our supporters to protect the spaces we all love. The organisation has always been defined by the relationship we have with the sea. Our community is an active part of the ocean. It is this community that helps us create the change we want to see for our coastlines.
I worked in the charity sector in London for many years, most notably with the former Prime Minister's wife Sarah Brown, as Programme Director for her charity creating opportunities for disadvantaged youngsters.
I'm a surfer, ocean swimmer and beach enthusiast.  My favourite wave is mid-tide Droskyn, my local break, which I pass every day on my way to work. I lived for a time in Capbreton, SW France so have a particular fondness for the waves of Les Landes too. I'm a member of Holywell Bay Surf Life Saving Club, which is an amazing club and group of people.
I started my obsession with beach cleaning as a kid when my dad used to take me and my brother mudlarking on the foreshores of the Thames.
I have lived in Truro, Cornwall for almost ten years but spend a lot of time travelling in the mission to protect our coastline.
I support Arsenal. I also run my son's football team the Truro Tiger Sharks.
I studied French & Philosophy at Exeter University and then Ecology & Conservation at Birkbeck University.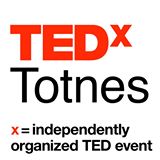 Watch Hugo's TEDx talk here.
Watch Hugo's Global Wave Conference talk here.